Guys, you have to check out this texting app out... I read about it somewhere, it is free, so I thought I'd give it a try. And I LOVE it.
<drumroll>
Mighty Text
So, the basic deal is that you install this app on your phone, then you can use any browser and go to their site, log in, and read and respond to your texts. For someone like me, who gets quite a few texts in a day and is almost always in front of or very near a computer, it's awesome!
This is the 'Power View', which allows me to see my most recent text conversations in one view. This way I can keep track of multiple conversations easily.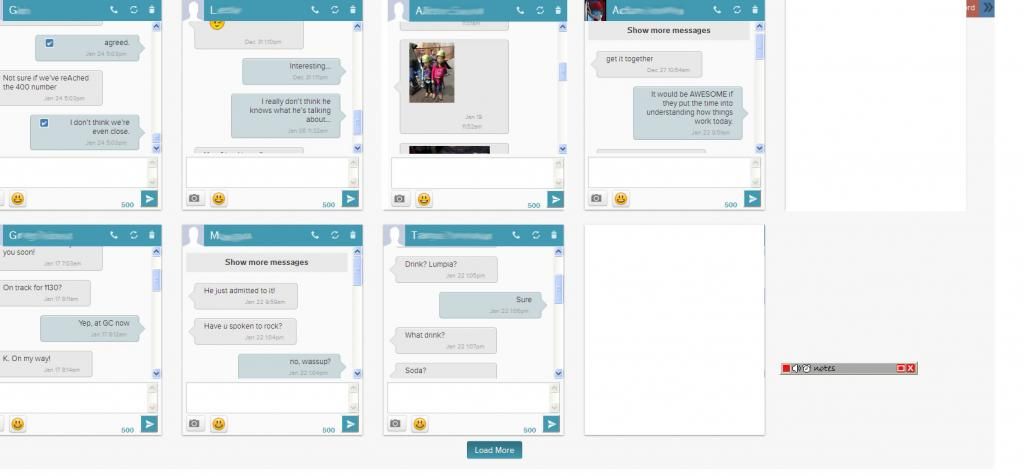 I don't have to find and pick up my phone every time I hear the beep. I don't have to sit there and type a long response on that tiny screen (or give a half-assed answer because I don't want to type!). I just type in my browser, using my computer keyboard. I can answer faster, fewer typos, less distracting to the work I was already doing on the computer... I truly think it has been a productivity boost for me!
At any rate, I highly recommend that you check it out. (I'm not getting any money from them to promote the app, I promise. I'm just telling you that I find it incredibly useful.)